UN and Egypt celebrate 75 years of historic partnership
UN Day was marked in Egypt with a set of events and discussions over the future of multilateralism and the COVID-19 impact in Egypt and globally.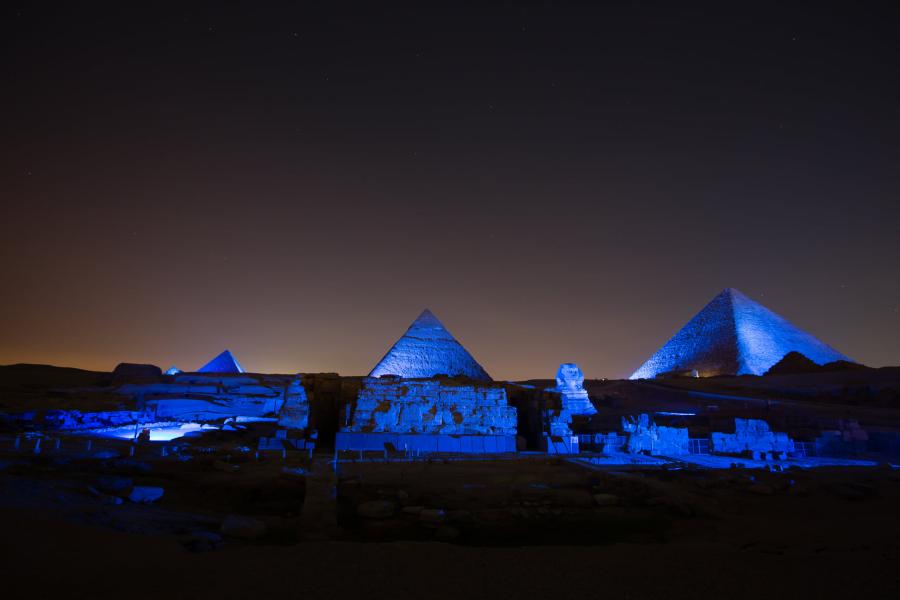 Photo | UN photo
In a limited ceremony in Tahrir Palace in Cairo, the United Nations in Egypt and the Ministry of Foreign Affairs celebrated the United Nations Day, commemorating 75 years of historic partnership.
Attended by Foreign Affairs Minister Sameh Shoukry and the United Nations Resident Coordinator in Egypt, Richard Dictus, the event highlighted the many areas of partnership between the United Nations and the government of Egypt, including successes that were made over 75 years, most recently including the UN system response to Covid-19 in Egypt. Addressing the ceremony, Mr. Dictus commended Egypt's "track record over the past 75 years, as a responsible, substantive and committed multilateral partner."
Egypt is a founding member of the United nations and was elected onto the UN Security Council no less than five times and still ranks as the seventh largest contributor to UN peacekeeping, he noted.  
"Egypt has also been one of the early adopters of the 2030 Agenda for Sustainable Development and its Sustainable Development Goals," Mr. Dictus added.
Highlighting the special importance of the event, which marks the 75th anniversary of founding the United Nations and its founding charter, Minister Shoukry said that ceremony provides an opportunity to reiterate Egypt's commitment to the goals and principles of the UN charter.
Meanwhile, Minister Shoukry also noted that the United Nations Day is also is an opportunity to foster international solidarity towards the challenges currently facing the world, especially in reversing the negative impacts of COVID-19, climate change, and the devastating effects of international terrorism.
The ceremony followed a set of high-level webinars that were organized in partnership between the UN in Egypt, the Ministry of Foreign Affairs, the Egyptian Foreign Affairs Council and the Kemet Boutros Ghali Foundation. Participants in the webinars weighed on the future of multilateralism as well as the impact of the COVID-19 outbreak internationally and in Egypt.
The celebrations have also seen most prominent landmarks in the Egyptian capital city illuminated with the UN's blue color, including the Giza pyramids, the Cairo Tower, and the Ministry of Foreign Affairs which lit up its headquarters in downtown Cairo with "UN75", celebrating the 75th anniversary of the international organization.
UN entities involved in this initiative
Other entities involved in this initiative
MOFA
Ministry of Foreign Affairs
Goals we are supporting through this initiative