Our Team in Egypt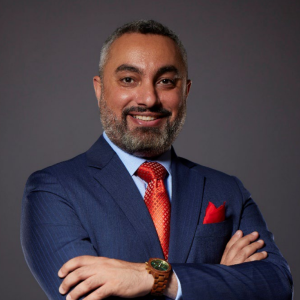 Adel Darwish
ITU
Regional Director Regional Office for the Arab States
Adel Mohamed Darwish, the recently appointed Director, Regional Office of the International Telecommunications Union (ITU) for the Arab States, covering 22 Arab countries, has more than 20 years' experience in the field of telecommunications, spanning incumbent operator, startup operator, and regulator. In his different roles, Mr. Darwish has been involved with international relations, not only in the ITU, but also in organizations including ICANN, GSMA, the GCC Council, the League of Arab States, Arab Regulatory Network (AREGNET), and SAMENA Council.
Based in Bahrain, Mr. Darwish has held leadership positions in major conferences at the ITU and outside. He is known for his leadership of the GCC Council Roaming Working Group from 2009 to 2020, during which time the
group achieved a major reduction in roaming rates in the region. Mr Darwish was also active in international bilateral projects and negotiations both within the Arab region and beyond.

Mr. Darwish, with the experience from both private and public sectors, is committed to strengthening regional ICT evolution as well as further enhancing the role of the ITU at the Arab regional level, coordinating globally with other
regions. His vision is to help achieve an information society, empowered by the interconnected world, where telecommunication/information and communication technologies enable and accelerate social, economic and
environmentally sustainable growth and development for everyone.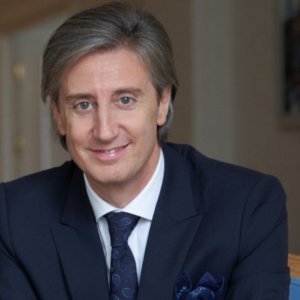 Alessandro Fracassetti
UNDP
Resident Representative
Mr Fracassetti brings to the position over 25 years of management and development experience in international organizations and has a track record of strong partnerships with governments and development partners in transition and middle-income countries.
His last post has been as UNDP Resident Representative in Azerbaijan. His prior assignments in UNDP include Deputy Resident Representative in Azerbaijan from 2016 to 2018, Deputy Resident Representative in North Macedonia from 2011 to 2016, Deputy Resident Representative in Croatia from 2006 to 2011 and Assistant Resident Representative in Belarus from 2004 to 2006.
Before UNDP, he served with the Organization for Security and Co-operation in Europe (OSCE) in Bosnia and Herzegovina from 1996 to 1998 as Senior Election Officer and from 1998 to 2000 as Senior Political Advisor, and in Croatia from 2000 to 2004 as OSCE Spokesperson and Head of Public Affairs.
Mr. Fracassetti is a national of Italy. He holds a Master's degree in Politics and Administration of the European Union from the College of Europe in Bruges, a BA in International Relations from the University of Sussex and a Certificate of Political Studies from Science Po Strasbourg. He is married and has two sons.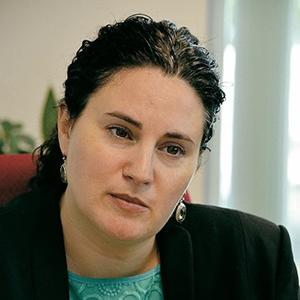 Christine Arab
UN Women
Country Director
Christine Arab has worked on gender equality and women's human rights for over 20 years, primarily as UN Women personnel (1998-2016) and most recently as an independent consultant providing technical expertise to UN Agencies, UN Country Teams and the Government of Canada in the areas of gender equality accountability tools and systems; implementing and monitoring international normative standards; and supporting gender-responsive strategic planning. Ms. Arab has twice served as Country Representative for UN Women – in the Caribbean Multi-Country Office (2013-2016) and the Albania Country Office (2007-2010). Ms. Arab was the Chief Technical Officer in the Southern Caucasus (2004-2006); and Officer-in-Charge for the UN Women Afghanistan Country Office (2003). Ms. Arab was posted at UN Women HQ as a programme specialist covering the Arab States and Afghanistan from 2000-2003.
Ms Cristina Albertin is the UNODC Regional Representative for the Middle East and North Africa. Working for UNODC since 1994, Ms Albertin has served in different capacities in Peru and at UNODC Headquarters in Vienna (Regional Section Latin America and the Caribbean) before becoming a Representative in Bolivia, South Asia, and Nigeria. Before joining UNODC, she worked for three years with the World Food Programme in Bolivia.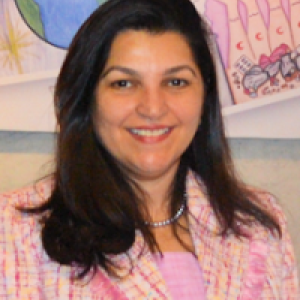 Dr Naeema Al-Gasseer
WHO
Representative
Dr Naeema Al-Gasseer (Bahrain) has over thirty years of experience at country, regional and international level in the areas of health systems, women's health and humanitarian and development work. Her previous experience includes a variety of very important assignments with WHO, including Senior Advisor to the Regional Director of WHO, WHO Representative Sudan, WHO Assistant Regional Director based in Cairo covering 22 countries responsible for emergencies, humanitarian response and research for health. She also served as WHO Representative in Iraq, as Acting Representative in Egypt and led as WHO Focal Point the respective interventions in the Libya Crisis in 2011. Prior to joining the UN, she worked with the Government of Bahrain and served as advisor to the Gulf Ministers of Health.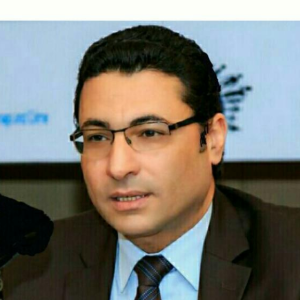 Dr Walid Kamal
UNAIDS
Country Manager
Dr. Walid Kamal is a medical doctor graduated from Cairo university in 1996, he has a fellowship of epidemiology and has a health care management and Infection control diploma from the American University in Cairo.
He brings over fifteen years experience in the field of public health and infectious diseases. He started his career in 2002 as Monitoring and Evaluation Officer in the Ministry of Health and Population and held many positions until appointed as the National AIDS program Director in late 2013. He led the process of restructuring Egypt national response and updating the National Strategic Plan (NSP) 2015 and 2018-2022 as well as the related M&E Plan and tools.
Prior to joining UNAIDS in 2020, he worked as Program Manager at UNDP for the Global Fund for HIV and TB project in Egypt July 2019.
He contributed as team leader for many surveys and researches related to HIV and key population as Population Size Estimate, integrated bio behavior survey, HIV and hepatitis in Egypt.
Dr. Kamal conducted and contributed to the preparation of many national guidelines for different topics such as counselling, care & antiretroviral therapy, sexual and reproductive health (SRH). He participates as faculty member on setting the national strategic plan and STI national framework.
Dr. Kamal has extensive experience on preparing training curriculum and manuals as well as conducted many studies on HIV and AIDS related sociology and behaviors of affected population and Co-infections.
He was assigned by the Ministry of Health and Population as core member in the National HIV Scientific Committee in Egypt and representing UNAIDS in the independent oversight committee.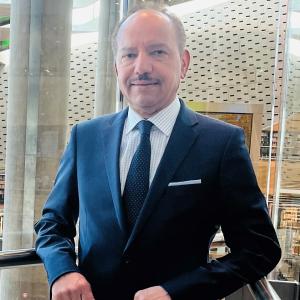 Dr. Abdulaziz Almuzaini
UNESCO
Director, UNESCO Regional Bureau for Science in the Arab States, Cluster Office for Egypt and Sudan and UNESCO Representative in Egypt.
Mr. Abdulaziz Almuzaini assumed his post as Director of UNESCO Regional Bureau for Science in the Arab States, Cluster Office for Egypt and Sudan and as UNESCO Representative in Egypt on 15 January, 2022. Prior to his appointment to UNESCO Cairo Office, Mr. Almuzaini served as Chargé de mission to the Director of the UNESCO Bureau of Strategic Planning in Paris since 16 September 2019. He was also assuming the functions of ad interim Chief of the Section for Donor Outreach and Resource Mobilization. In this capacity, he was in charge of mobilizing funds from partners with a particular focus on the Arab States region.
Mr. Almuzaini has an extensive work experience in international fund mobilization and partnership. He held several high-level posts in the Saudi Fund for Development (Riyadh) from 1984 to 1996. He then served as an Adviser to the Saudi Ministry of Education on the utilization of communication and information technologies in distant education and learning, from 1996 to 1997.
From 1997 to 2011, he worked as Chief Executive Officer and Founder of several public and private companies including the Saudi Basic Industries Corporation (SABIC, France). He served as the Counselor of Saudi Arabia in the national delegation to the World Trade Organization (Geneva) from 2009 to 2010.
Mr. Almuzaini joined UNESCO in 2011, as a Senior Advisor in the Office of the Director-General, where he contributed to the mobilization of resources and partnerships. On 1st July 2013, Mr. Almuzaini was appointed Director of the UNESCO Liaison Office in Geneva (Switzerland) and UNESCO Representative to the United Nations Office in Geneva. He holds a Diplôme d'Etudes approfondies (1993) as well as a Ph. D. (1997) in Information and communication from the Sorbonne University of Panthéon-Assas Paris II (France). He also obtained a Master's degree in Communication from the University of Quebec (Canada) in 1990.

Mr Oechslin is an economist holding a postgraduate certificate in Mathematical Economy and Econometrics from the Pantheon-Assas University (Paris). He joined ILO in 2012 as Senior Specialist for Employers' Activities for the North African region. Prior to that, he worked for more than 13 years as Senior Adviser for Europe at the International Organization of Employers.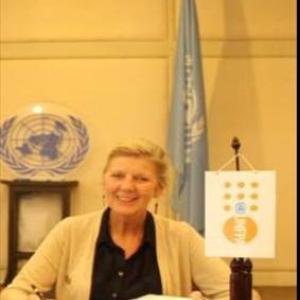 Frederika Meijer
UNFPA
Representative
Frederika Meijer, a Dutch National, started her first assignments with UNFPA 25 years ago in Ethiopia and Mexico. Ever since she has further built up her professional experience covering reproductive health, gender, adolescent reproductive health among other development issues within and outside UNFPA.
She worked with different organizations in several countries such as for the Royal Dutch Embassy in India and Senegal and the European Commission in India. She was the Regional Representative for an International NGO in development co-operation covering Afghanistan, Bangladesh, India, Nepal and Pakistan.
She returned to UNFPA as the Country Representative for India and Country Director Bhutan, subsequently she was the Country Representative of Lao PDR.
Prior to taking up this assignment as the Representative of the Egypt Country office, she worked for two and half years as the Deputy Regional Director in the Arab States in Cairo.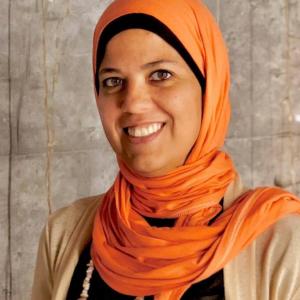 Heba Nosseir
UNV
UNV Egypt Country Coordinator
Heba Nosseir has more than 15 years of wide-range experience in community development, youth engagement and volunteerism, in addition to, good knowledge in urban inclusion, education and child rights issues. She has previously served for the United Nations Educational, Scientific and Cultural Organization (UNESCO) and the United Nations Children's Fund (UNICEF) before joining the UNV in 2020. She has B.Sc. in Economics and Political Science from Cairo University.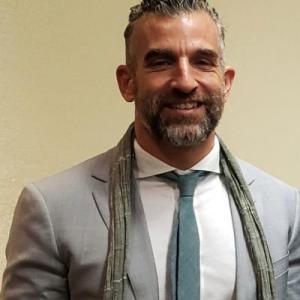 Jeremy Hopkins
UNICEF
Representative
Jeremy Hopkins is half Kenyan and half British and graduated with a MA in Arabic and Social Anthropology (Edinburgh) and a MSc in Development Studies (SOAS – University of London).

He started his career with WFP in Somalia then moved to UNICEF where he worked in Somalia managing programmes at the field level in Child Protection, Youth Engagement, children affected by HIV and related Behaviour Change Communication. He continued to work on Child Protection in Mozambique with a specific focus on HIV.
More recently Jeremy was acting as a Representative for UNICEF in South Sudan and has just completed his tour of duty as UNICEF Representative in Burundi August 2020.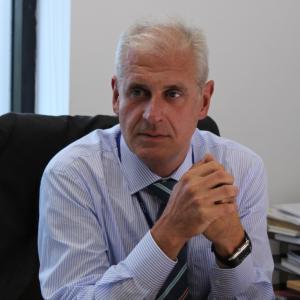 Laurent De Boeck
IOM
Chief of Mission
Mr De Boeck has over 20 years of experience in various migration-related fields, such as migration technical cooperation with States, International Migration Law, trafficking in persons and smuggling of migrants, labour migration, international migration & development, health migration, movements and assistance to stranded migrants and IDPs, as well as in crisis and post-crisis emergency responses. He has previously served in Yemen and prior to that in Indonesia, Haiti and Madagascar. He has also been involved in reconstruction and development programmes of post-crisis situations, including in Rwanda, Burundi and Kosovo.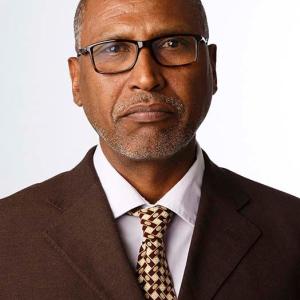 Mohamed Abdelgadir
IFAD
Country Director for Egypt Head of IFAD Multi-Country Office for the Near East, North Africa and Europe Division
Mr. Abdelgadir served IFAD for more than 17 years as Country Director for Bosnia, Jordan, Iraq, Uzbekistan and Yemen. In this capacity, he led the design of a number of country strategic opportunities programmes (COSOPs), designed and supervised more than 27 projects in the five counties. His responsibilities include managing projects under the portfolios; promoting capacity building of rural people to participate in local and national policy and advocating for programmes that improve the access of poor rural people to natural resources; agricultural technologies; financial services; markets; employment opportunities and enterprise development.
Before joining the Fund in 2005, Abdelgadir served in the FAO Regional Office in Cairo. He has contributed to many policies in the Near East region, including those related to agricultural trade, market access and food safety. His earlier positions include Director of the Economic and Social Research Institute of the National Centre for Research in Sudan, Director of the Finance and Investment for the Gezira Scheme and faculty member at the University of Gezira in Sudan.
Abdelgadir holds a Ph.D. in Agricultural Economics from the University of Hohenheim in Germany.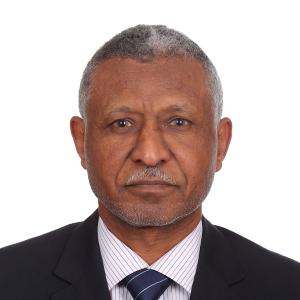 Nasreldin Hag Elamin
FAO
Country Representative
Mr. Hag Elamin has more than 30 years of experience in agricultural development. He joined FAO in 1999 as Trade Economist, served as a Senior Policy Officer in the FAO Regional Office for the Near East. From 2009 to 2014, he served as a Senior Policy Officer, and after that, as FAO Representative in Jordan. He holds d a PhD in Economics from the University of Lancaster, England.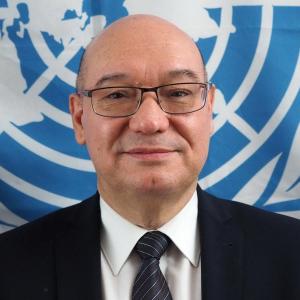 Pablo Mateu
UNHCR
Representative
Having worked for more than 30 years with UNHCR, Pablo Mateu has served in nine countries and the agency's Headquarters in Geneva. His field experience includes camp-based refugee situations (Algeria, Mauritania, Mexico), reintegration of returnees (Afghanistan, Central America, Mozambique) and internally displaced persons (Ukraine, Bosnia & Herzegovina). He served as UNHCR Representative in Algiers (2008-2009) and Kyiv (2016-2021). At HQ level, his experience centered on linking humanitarian assistance with development; inter-agency cooperation; livelihoods; and durable solutions, as well as independent oversight (assessing the quality of management of UNHCR operations around the world).
Prior to joining UNHCR, Mr. Mateu worked as a consultant for International Labour Organization (ILO) and founded a national NGO in his native country (El Salvador) which specializes in microfinance and local-level development.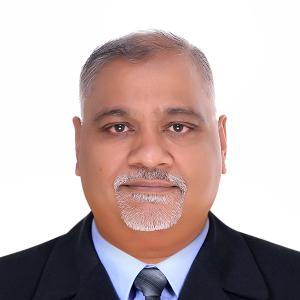 Praveen Agrawal
WFP
Representative and Country Director
Praveen Agrawal has spent most of his professional career in the development and humanitarian sectors. He is a strong advocate of public-private partnerships, which he firmly believes are essential to fulfil the SDGs to change the lives and livelihoods of millions of marginalized people.

Before he was appointed in Egypt as Representative & Country Director for World Food Programme (WFP) in August 2021, he served as Representative and Country Director of WFP in other countries last of which was in the Democratic People's Republic of Korea (DPRK) for the past four years. Mr.Agrawal has held several different positions since he joined WFP in 1989 bringing with him a well balance experience of essential operational field knowledge and that of Headquarters in the development of Policy and Strategy.
Mr. Agrawal is an Indian national. He holds a Master's of Science Degree in Business Administration from Boston University, USA and Bachelor's Degree in Economics from the University of Michigan, USA. He is multilingual with proficiency in the English, Spanish, Italian languages and has basic French with Hindi being his mother tongue.
Mr. Agrawal's professional interest revolves around innovation, science and technology, capacity building of national governments, South-South cooperation, developing public –private alliances and developing strategic partnerships seeking lasting solutions in food security and nutrition that Save
Lives and Change Lives.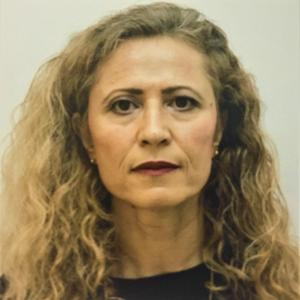 Radhia Achouri
UNIC
Director
As the Director of the United Nations Information Centre (UNIC) in Cairo, Ms Achouri covers Egypt and Saudi Arabia.  Prior to that, she had led the public information operations and served as spokesperson for several UN peace operations and entities, including the UN Multidimensional Integrated Stabilization Mission in Mali (MINUSMA); the UN Support Mission in Libya (UNSMIL); the UN Assistance Mission in Iraq (UNAMI); the Special Tribunal for Lebanon; the UN International Independent Investigation Commission; and the UN Mission in Sudan.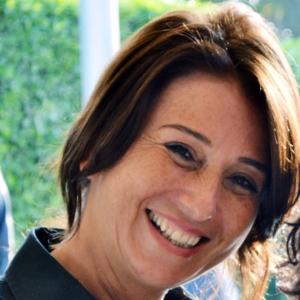 Rania Hedeya
UN-Habitat
Country Programme Manager
Prior to her current role, Ms Hedaya worked for eight years in programming at UNDP, in the area of decentralisation and local development. Prior to that, she was a Results based Management Officer at UNDP, working on strategic planning, monitoring, and evaluation. She serves as a member of board in a number of Urban related bodies, aligning urban initiatives in Egypt to the international principles and dialogues on sustainable urbanisation.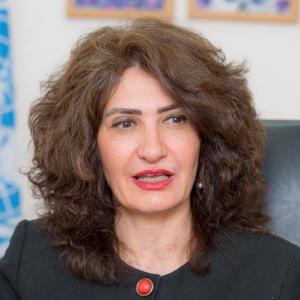 Sahar Al-Jobury
UNRWA
Chief, Representative Office in Cairo
Ms Al-Jobury has 30 years of diversified experience with various United Nations regional, peacekeeping and humanitarian organisations, including ESCWA and UNSCOM (Iraq), UNTAC (Cambodia), UNOMOZ (Mozambique), UNMIH and UNSMIH (Haiti), IOM (Egypt and Iran) and UNODC (Egypt). She joined UNRWA in 2018 and has since been leading the engagement with the Government, the League of Arab States and the diplomatic community at large as well as coordinating services to Palestinian refugees who fled to Egypt from Syria.