Our Team in Egypt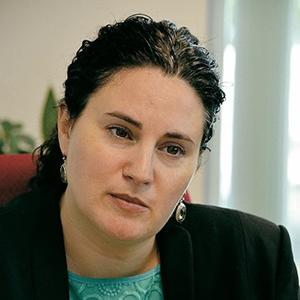 Christine Arab
UN Women
Country Director
Christine Arab has worked on gender equality and women's human rights for over 20 years, primarily as UN Women personnel (1998-2016) and most recently as an independent consultant providing technical expertise to UN Agencies, UN Country Teams and the Government of Canada in the areas of gender equality accountability tools and systems; implementing and monitoring international normative standards; and supporting gender-responsive strategic planning. Ms. Arab has twice served as Country Representative for UN Women – in the Caribbean Multi-Country Office (2013-2016) and the Albania Country Office (2007-2010). Ms. Arab was the Chief Technical Officer in the Southern Caucasus (2004-2006); and Officer-in-Charge for the UN Women Afghanistan Country Office (2003). Ms. Arab was posted at UN Women HQ as a programme specialist covering the Arab States and Afghanistan from 2000-2003.
Ms Cristina Albertin is the UNODC Regional Representative for the Middle East and North Africa. Working for UNODC since 1994, Ms Albertin has served in different capacities in Peru and at UNODC Headquarters in Vienna (Regional Section Latin America and the Caribbean) before becoming a Representative in Bolivia, South Asia, and Nigeria. Before joining UNODC, she worked for three years with the World Food Programme in Bolivia.
Ms Saleh has over 20 years of international experience. She has worked in Eastern Europe, the Middle East, North and Sub-Saharan Africa and Asia. She has previously served with IFAD as Country Director for Turkey, Georgia, Moldova and Azerbaijan, as Regional Portfolio Adviser for countries in the Middle East, North Africa and Europe region and as Supervision Support Officer managing IFAD's transition to Direct Supervision. Before joining IFAD, she worked at UNOPS, and in the private sector with multinational corporations.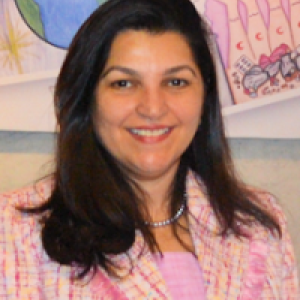 Dr Naeema Al-Gasseer
WHO
Representative
Dr Naeema Al-Gasseer (Bahrain) has over thirty years of experience at country, regional and international level in the areas of health systems, women's health and humanitarian and development work. Her previous experience includes a variety of very important assignments with WHO, including Senior Advisor to the Regional Director of WHO, WHO Representative Sudan, WHO Assistant Regional Director based in Cairo covering 22 countries responsible for emergencies, humanitarian response and research for health. She also served as WHO Representative in Iraq, as Acting Representative in Egypt and led as WHO Focal Point the respective interventions in the Libya Crisis in 2011. Prior to joining the UN, she worked with the Government of Bahrain and served as advisor to the Gulf Ministers of Health.

Mr Oechslin is an economist holding a postgraduate certificate in Mathematical Economy and Econometrics from the Pantheon-Assas University (Paris). He joined ILO in 2012 as Senior Specialist for Employers' Activities for the North African region. Prior to that, he worked for more than 13 years as Senior Adviser for Europe at the International Organization of Employers.
Frederika Meijer, a Dutch National, started her first assignments with UNFPA 25 years ago in Ethiopia and Mexico. Ever since she has further built up her professional experience covering reproductive health, gender, adolescent reproductive health among other development issues within and outside UNFPA.
She worked with different organizations in several countries such as for the Royal Dutch Embassy in India and Senegal and the European Commission in India. She was the Regional Representative for an International NGO in development co-operation covering Afghanistan, Bangladesh, India, Nepal and Pakistan.
She returned to UNFPA as the Country Representative for India and Country Director Bhutan, subsequently she was the Country Representative of Lao PDR.
Prior to taking up this assignment as the Representative of the Egypt Country office, she worked for two and half years as the Deputy Regional Director in the Arab States in Cairo.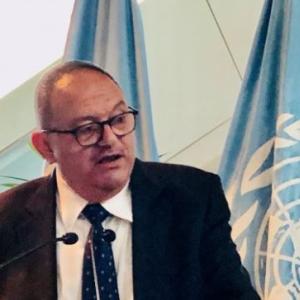 Ghaith Fariz
UNESCO
Director of UNESCO Regional Bureau for Science in the Arab States, cluster office for Egypt and Sudan, and Country office for Egypt
Dr. Ghaith Fariz is a strategic planner and policy expert with extended international experience in the Arab and Asia regions. Dr. Fariz has authored, co-authored and directed several landmark regional and international reports on a diverse set of development issues in the Arab Region, including report entitled Building Knowledge Societies in the Arab Region: Arabic Language as a Gateway to Knowledge; the Arab Knowledge Reports of 2009, 2010, and 2014; Water Governance in the Arab Region-Managing Scarcity and Securing the Future; and the Arab Human Development Reports of 2004 and 2005. He also has established expertise in socioeconomic/ population-environment dynamics and in gaming and simulation.
Jeremy Hopkins is half Kenyan and half British and graduated with a MA in Arabic and Social Anthropology (Edinburgh) and a MSc in Development Studies (SOAS – University of London).

He started his career with WFP in Somalia then moved to UNICEF where he worked in Somalia managing programmes at the field level in Child Protection, Youth Engagement, children affected by HIV and related Behaviour Change Communication. He continued to work on Child Protection in Mozambique with a specific focus on HIV.
More recently Jeremy was acting as a Representative for UNICEF in South Sudan and has just completed his tour of duty as UNICEF Representative in Burundi August 2020.
Mr De Boeck has over 20 years of experience in various migration-related fields, such as migration technical cooperation with States, International Migration Law, trafficking in persons and smuggling of migrants, labour migration, international migration & development, health migration, movements and assistance to stranded migrants and IDPs, as well as in crisis and post-crisis emergency responses. He has previously served in Yemen and prior to that in Indonesia, Haiti and Madagascar. He has also been involved in reconstruction and development programmes of post-crisis situations, including in Rwanda, Burundi and Kosovo.
Dr Haile has occupied diverse professional posts, including University Lecturer in Ethiopia, Research Scientist in the UK, Government Civil Servant in Ethiopia and international private sector Consultant. Since joining WFP, he has worked in Sudan, leading a food security and early warning system development, before moving to WFP Headquarters to lead the GIS and remote sensing section. He was then appointed as Senior Policy Advisor of the Deputy Executive Director of Hunger Solutions after which he was appointed as Deputy Director of the WFP Africa office in Ethiopia, with main responsibility liaising with the African Union, NEPAD and ECA.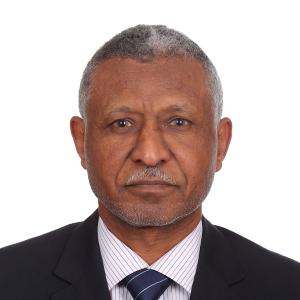 Nasreldin Hag Elamin
FAO
Country Representative
Mr. Hag Elamin has more than 30 years of experience in agricultural development. He joined FAO in 1999 as Trade Economist, served as a Senior Policy Officer in the FAO Regional Office for the Near East. From 2009 to 2014, he served as a Senior Policy Officer, and after that, as FAO Representative in Jordan. He holds d a PhD in Economics from the University of Lancaster, England.
Ms Aboul-Hosn has more than 25 years of experience in international development. She served as Deputy Resident Representative of UNDP Algeria, UNDP Country Director in Yemen, Special Advisor at the Regional Bureau for Arab States in New York and UNDP Country Director in Egypt between January 2017 and December 2018. She holds a Master's degree in Sociology from the American University of Beirut and a post-graduate diploma in Public Policy and Management from the School of Oriental and African Studies (SOAS), University of London.
Prior to her current role, Ms Hedaya worked for eight years in programming at UNDP, in the area of decentralisation and local development. Prior to that, she was a Results based Management Officer at UNDP, working on strategic planning, monitoring, and evaluation. She serves as a member of board in a number of Urban related bodies, aligning urban initiatives in Egypt to the international principles and dialogues on sustainable urbanisation.
Ms Al-Jobury has 30 years of diversified experience with various United Nations regional, peacekeeping and humanitarian organisations, including ESCWA and UNSCOM (Iraq), UNTAC (Cambodia), UNOMOZ (Mozambique), UNMIH and UNSMIH (Haiti), IOM (Egypt and Iran) and UNODC (Egypt). She joined UNRWA in 2018 and has since been leading the engagement with the Government, the League of Arab States and the diplomatic community at large as well as coordinating services to Palestinian refugees who fled to Egypt from Syria.