COVID-19: UN in Egypt launches campaign to curb online rumors
The campaign provides users with tips to verify information sources and refrain from circulating rumors that could hinder effective response in times of crisis.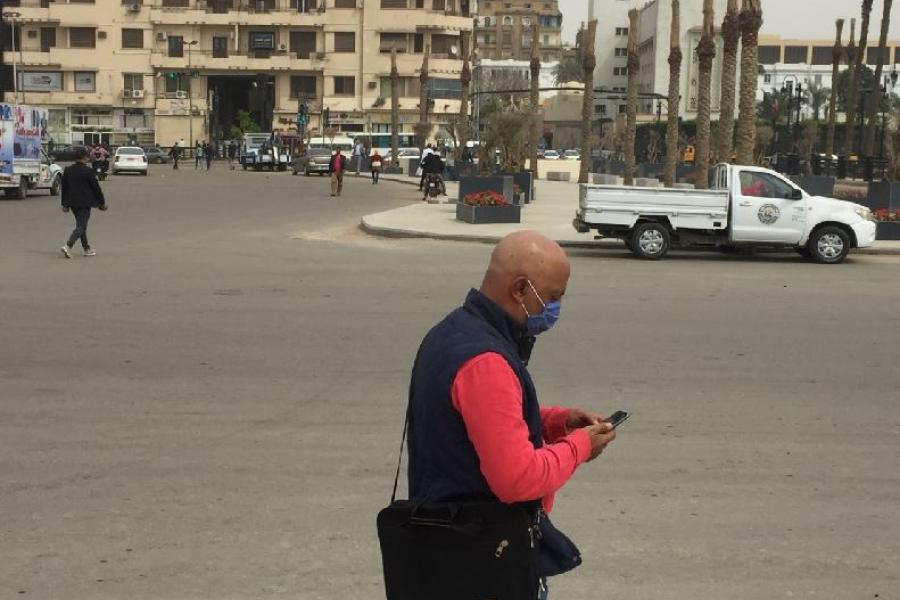 Photo | UN photo - Mahmoud Hossam
In an attempt to curb rumors circulating online about COVID-19, UN agencies in Egypt have launched a joint effort aimed at raising awareness amid efforts by the government to prevent and control the spread of coronavirus.
Led by World Health Organization, UNESCO and the United Nations Information Centre in Cairo, the ongoing social media campaign targeting Arabic speaking audience is also meant to serve as a citizen's guide to verify information sources and enable communities to fight rumors that could hinder effective response in times of crisis.
A number of audio messages from unknown sources that convey rumors or false information are being widely circulated. Please don't share these messages to prevent their spreading," read one of a series of Arabic messages on World Health Organization Egypt Twitter account.
The campaign provided tips to help social media users verify information sources and guiding them to where they can find valid information resources.
حاليا يتم تبادل العديد من الرسائل الصوتية بين جميع فئات المجتمع، وهذه الرسائل تحتوي إما على معلومات خاطئة أو إشاعات!
أوقف هذه الرسائل عندك ولا تشاركها مع غيرك لنمنع انتشارها، فهذه الرسائل تنشر الفزع في المجتمع وهذا ما لا نحتاجه... pic.twitter.com/562hpLYHdI

— WHO Egypt (@WHOEgypt) March 19, 2020
Meanwhile, World Health Organization (WHO) is working very closely with the government of Egypt to make sure that it can better respond to a scenario including a surge of cases, WHO representative in Egypt Jean Jabbour told reporters in Cairo on Wednesday.
"WHO is working closely with the Ministry of Health and Population in order to update its plan, in order to update even the list of referral hospitals, the list of isolation and treatment hospital and most importantly testing size in order to cope well with the increase of number if it happened," he said.
Moreover, UN agencies including WHO, UNHCR and IOM, are working together for a coordinated response to the needs of vulnerable communities, including refugees and migrants, who receive the same treatment as Egyptians.
 "In case of any infection they follow the same system applied in the Arab republic of Egypt and WHO is acting in full coordination with concerned UN agencies and other international partners to take any required measures," said Mr. Jabbour.
UN entities involved in this initiative
IOM
International Organization for Migration
UNESCO
United Nations Educational, Scientific and Cultural Organization
UNHCR
United Nations High Commissioner for Refugees
WHO
World Health Organization