COVID19: using new technologies to engage young people and fight misinformation in Egypt
PEERCAST is a podcast program from youth to youth, that seeks to engage young people in Egypt using new technologies.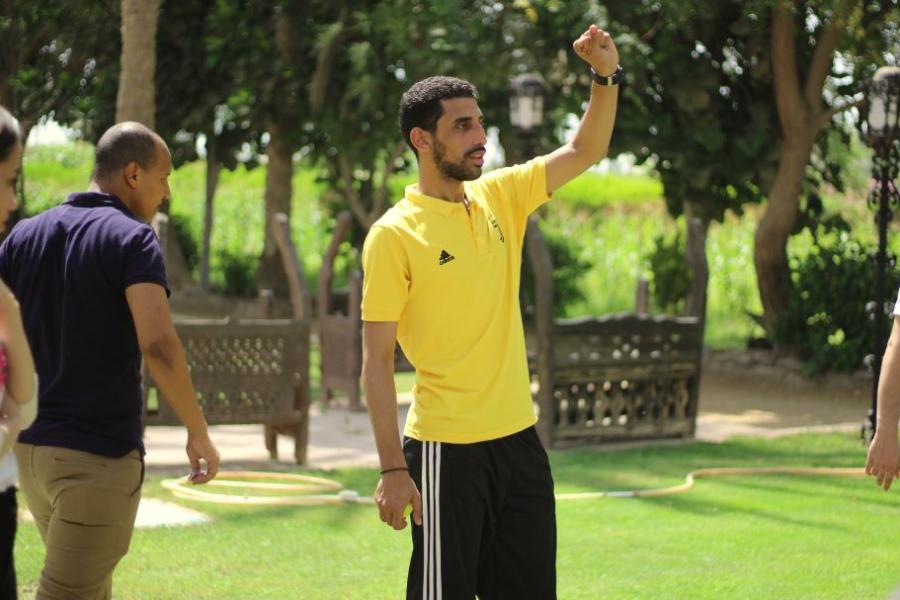 Photo | Mohamed ElKholy. UN photo
Cairo - As countries around the world are grappling with COVID-19 pandemic, the role of young people becomes more important than ever in efforts to stop the spread of the virus and help mitigate its different consequences. For Egypt, a country where youth constitute about 60 percent of population, finding ways to engage young people and empower them can be decisive in the battle against the pandemic.
Taking this into account, Mohamed Elkholy, 25, is working to find and scale up new ideas from the young people to counter misinformation and spread the right messages on the virus using new technological tools.
Mohamed, a leading member of Y-Peer Egypt, is hosting PEERCAST, a podcast program from youth to youth, that he hopes would open a new window for for raising awareness among young people on population issues using new technologies.
"Young people are one of the most important target groups in the battle against COVID19," says Mohamed, who holds a bachelor of Surgery.
In its first season, the program, supported by the United Nations Population Fund (UNFPA) and funded by the European Union (EU), the program is dedicated to COVID-19, with interviewed experts from the World Health Organization (WHO) and the Egyptian Ministry of Health and Population, endeavoring to spread the right information and correct the misconceptions and rumors about the virus.
Earlier when the pandemic hit, however, and as Mohamed and his colleagues started developing the program, they faced the challenge of engaging with their audience interactively.
 "This pushed too many ideas into action," he recalls. An interactive hand-washing challenge using videos, photos, gifs and animations came into light, among others. The challenge was created by youth themselves to spread awareness about protective measures against COVID19.
'Ma'a Ba'ad' (standing together) is another interactive initiative that targeted young people with mental health support. It came as a result of cooperation between Y-PEER Egypt and three of the top leading student groups in Egypt; the International Federation of Medical Students' Associations (IFMSA) Egypt, the Egyptian Pharmaceutical Students' Federation (EPSF) and the Egyptian Association of Dental Students (EADS).
Edutainment approaches were also adopted throughout the program, notes Mohamed. For example, " Y-PEER geniuses" is a competition show broadcast through YouTube and highlighting young Y-PEER Egypt governorate's volunteers competing on information about COVID19, Sexual and reproductive health, gender-based violence, art, Sports and science.
The program resonated well with different stakeholders, including partner ministries, NGOs and individuals. The positive feedback encouraged Mohamed and his colleagues to produce a second season of PeerCast.
"Spreading awareness among youth is not just about dealing with current situation but also preparing this generation on how to deal with emergency situations as youth today are tomorrow's decision makers," he said.
Mohamed is also an active contributor to  #YouthAgainstCovid, a global campaign pioneered by UNFPA, in collaboration with Prezi. It aims to empower young people with authoritative information and awareness messages from WHO using new digital platforms.
UN entities involved in this initiative
UNFPA
United Nations Population Fund
WHO
World Health Organization